Stylishly designed classic cast iron street lamp "Paris-Royal" (garden lighting). The lantern shade is made of a high-quality cast iron, weather-resistant due to the high-quality finish, a double-layer armored powder coating. A maximum of 5 lamps can be attached.
The lamppost can be ordered in any desired height. Including parts for placement in the ground. For this you have to pour the base element (spirit level) in concrete. Of course we can also install this for you against payment.
This is a standard product.
You can find the price list of the different types in the shop.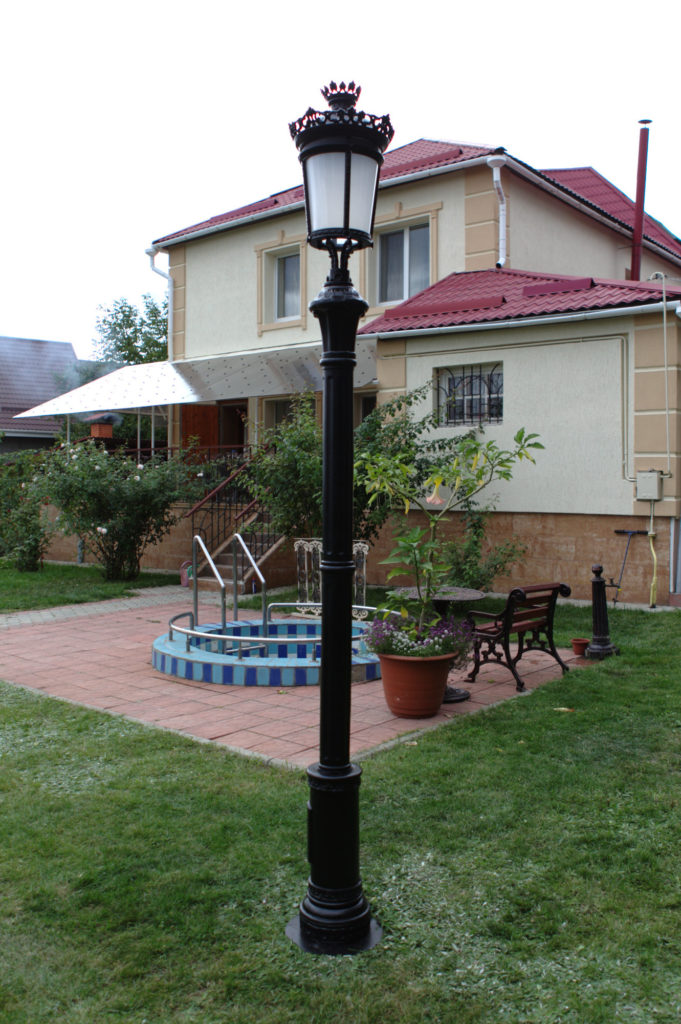 Request price indication